by Guest Blogger Josi Kilpack
My newest novel Lady of the Lakes: The True Love Story of Sir Walter Scott is my first novel set in Scotland. Having seen Braveheart once upon a time and being an avid fan of Shawn Connery's brogue wasn't quite enough. In order to tell the story as best I could I had to learn the history and the details of daily life in Scotland at the turn of the 19
th
century. So many details! One aspect I learned a great deal about was the Scottish tartan and I'm excited to share some of those details here, hopefully clear up some misconceptions that I certainly had about what is such a strong association with all of Scotland. I must put in a disclaimer that I am new to Scotland research and I know there are a lot of experts around this blog, so please correct me if I got anything wrong. I promise I can take it!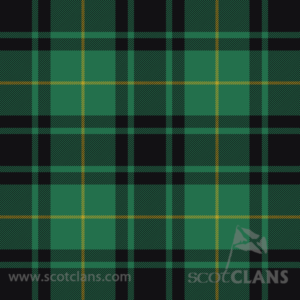 One of the first things I learned is that as a modern American I think of "plaid" as a pattern—plaid pants, for example (no, I don't own any

) that guy on the MTV show that painted his parents house plaid. The pattern isn't called plaid in Scotland, however, it's tartan, but means the same thing—the pattern, essentially an adjective. When a Scotsman talks about a "plaid" he's using it as a noun, and he's referring to a woven wool blanket of tartan design. Clear as mud?

I also learned that the tartans we currently associate with different clans—for example I descend through Clan MacArthur which has its own tartan shown here—were not designated in that way prior to 1800. The colors and patterns were based on what plants were available in the area to make the dyes. It was only later, when the tartan was reintroduced, that specific tartans were more or less "assigned" to specific clans. There are other tartans that are not assigned to a specific clan, and therefore are considered generic.
And yes, I said the tartan was "Reintroduced," another interesting tidbit I stumbled over.
I was disappointed to learn that during the years when Walter Scott was a young man, kilts and tartans were decidedly … out of fashion. After the Highland clans rose up in the ill-fated rebellions against the British crown in the 1740's, wearing the tartan—any version of it—in public was against the law thanks to the Dress Act of 1746. The law remained in place for nearly 40 years, until it was repealed in 1782 by Parliament. Even after the repeal, however, an entire generation had become accustomed to not wearing the symbolic patterns of their ancestral clans and traditional dress and style was very similar to that of England. In 1822, when King George IV visited Edenborough—the first monarch in well over a hundred years to travel to Scotland—Walter Scott wore a kilt of Campbell tartan for the official ceremony where he was knighted a baronet. Wearing the "short kilt" became a public statement and has since become one of the strongest symbols we have of the country.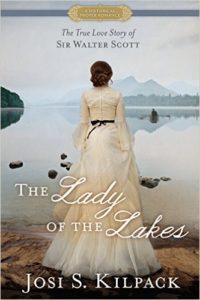 The Lady of the Lake
Walter Scott has three passions: Scotland, poetry, and Mina Stuart. Though she is young and they are from different stations in society, Walter is certain their love is meant to be. For years, he has courted her through love letters. She is the sunshine of his soul.
Though Mina shares Walter's love of literature and romantic temperament, it's hard for her to know if she truly loves him or if she has only been dazzled by his flattery. When she meets the handsome and charming William Forbes, her heart is challenged. Who will she choose?
But as every poet knows, "the course of true love never did run smooth," and on one windy day in the lake country, Walter meets Charlotte.
At twenty-six, Charlotte Carpenter believes she will never find love. After all, she is a Catholic-born Frenchwoman living in London with a family history shadowed by scandal. Though quiet, practical, and determined to live a life of independence, her heart longs for someone to love her and a place to call home.
Passion and promises collide as Walter, Mina, and Charlotte must each decide the course for their futures. What are they each willing to risk to find love and be loved in return?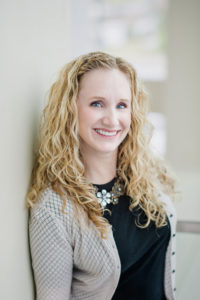 Josi Kilpack is the author of twenty-five novels—including the twelve-volume Sadie Hoffmiller culinary mystery series—one cookbook, and a participant in several co-authors projects and anthologies. She is a four-time Whitney award winner, including Novel of the year 2015, and winner of the Utah Best in State for fiction. She is currently writing historical romance. Josi loves to bake, sleep, read, and travel. She doesn't like to exercise, do yard work, or learn how to do new things but she does them anyway. She and her husband, Lee, are the parents of four children and live in Northern Utah.